Profile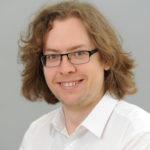 Theo Wilson
Curriculum Vitae
Education

I went to school in Cambridge, then went to University in Leeds, where I studied Chemistry as an undergraduate and then more chemistry as a PhD student.

Qualifications

MChem, PhD - both in Chemistry. I'm also very proud of my level 1 NVQs in MIG and TIG welding.

Work History

In date order, I've been employed at a soap factory, a hospital (both as during my gap year), the University of Leeds (as a researcher) and Owlstone Medical, where I work today.

Current Job

I'm a Scientific Writer - I write scientific material for Owlstone Medical.

Employer
Favourite thing to do in my job: To boldly go where no one has gone before.

About Me: My background is in chemistry,

Read more

I've been in interested in science, particularly chemistry, since I secondary school.

I  decided to do a degree in Chemistry (back in 2004). I ended up doing a PhD in atmospheric chemistry (starting in 2008), which is where my scientific career really started.

Between 2008 and 2016 I did scientific research at the University of Leeds. My work was mainly about clouds – specifically about how tiny ice crystals form in clouds. This included collecting cloud samples in the field from aeroplanes and ships.

I recently moved to Cambridge to work for Owlstone Medical, who make exciting scientific instruments that can detect chemicals in minute quantities. We are using these instruments to detect chemicals in people's breath with the aim of using this information to help doctors tell when people are unwell.

My Work: Owlstone Medical make machines that will help doctors diagnose their patients based on chemicals in their breath

Read more

Sometimes when people are ill, their breath contains certain chemicals. Owlstone Medical make special detectors that can be used to measure these chemicals in a person's breath.

Our aim is to help doctors find out when people are ill sooner, so that they can make people better quicker.

Here is a picture of our ReCIVA Breath sampler, which we use to collect people breath:

You can find our more about ReCIVA in this video: ReCIVA Breath Sampler Video

My job at Owlstone Medical is to explain to people how our technology works.

I write scientific material that tells scientists and doctors how they can use our technology in their own research.

You can find out more about what Owlstone Medical do here: Owlstone Medical Website

My Typical Day: I write!

Read more

Most days involve taking difficult scientific information and turning it into simpler text that can help other scientists understand how our breath chemical detection technology works, and how they could use it for there own scientific studies.

I produce material for our website ( https://www.owlstonemedical.com/) and for scientific papers.

Sometimes I also get to go to scientific conferences and talk directly to scientists who want to use our breath technology.

What I'd do with the prize money: I'd donate it to the Science Museum

Read more

I think the Science Museum do a great job of engaging the public with science – I'm sure they would spend the money wisely.

I'd encourage anyone to go and check out the exhibits – in fact, our breath sampler, ReCIVA is on display in the Tomorrow's World Gallery at the Science Museum until the end of January 2018. So if you'd like to check out our technology for yourselves – go and take a look.

You can also watch these videos about ReCIVA that the Museum made for us:

Science Museum ReCIVA Breath Sampler Video

My Interview

How would you describe yourself in 3 words?

Hairy physical chemist

What or who inspired you to follow your career?

My mother.

What was your favourite subject at school?

Chemistry

What did you want to be after you left school?

A scientist

Were you ever in trouble at school?

Regularly

If you weren't doing this job, what would you choose instead?

Bike mechanic

Who is your favourite singer or band?

Half Man Half Biscuit

What's your favourite food?

Cheese

What is the most fun thing you've done?

Watching bio-luminescent algae sparkle at night whilst on board a research ship in the Sargasso Sea.

If you had 3 wishes for yourself what would they be? - be honest!

I'd wish for an infinite number of wishes.

Tell us a joke.

What's green and goes up and down? A sprout in a lift.
---
---